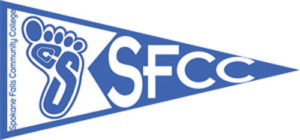 Inferno Soccer Family,
In our on-going efforts to promote college advisory, we are pleased to introduce Brock Ogami. Coach Brock is the head women's coach at Spokane Falls Community College. A native of Boise, he is very familiar with our soccer landscape. And coach Brock just signed one of very own Inferno players.
The purpose of the online meeting is to provide information about the college recruiting process. Coach Brock will be answering all questions, so please have them ready! Please join us by joining this meeting virtually using this Google Meet information.
Event Information
Date: February 9th
Time: 7pm
Meeting Info: Google Meet Link
(Please make sure you have your name specified so we can identify you and admit you to the meeting).
Thank you,
Idaho Inferno Soccer Club