Steve Adlard Memorial Showcase (SAMS)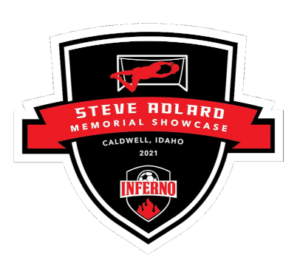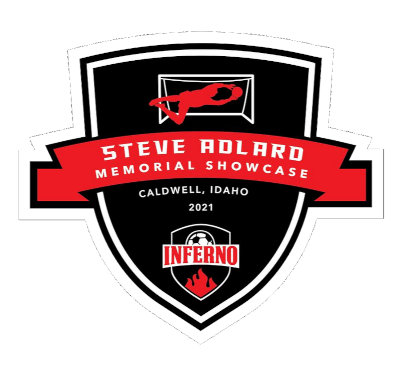 In honor of Steve Adlard, Idaho Inferno Soccer Club is proud to present the inaugural Steve Adlard Memorial Showcase. Steve Adlard served as the Director of Coaching for Idaho Youth Soccer Association from 2005 to 2015. His impact to soccer in Idaho and beyond was extraordinary and he will be forever cherished.
Steve played professionally in England with Nottingham Forrest and Lincoln City before moving to the United States to begin his coaching career. He coached at the University of Evansville, Davis and Elkins, UNC-Asheville, and Marquette University. Additionally, Steve was a national instructor for the United States Soccer Federation and United Soccer Coaches Association as well as the Region IV Chairman.
Steve passed away on September 18, 2018 to cancer.  Steve is survived by his wife Shelly, his daughter Susan, his son Andy, and his granddaughter Mae. 
The Steve Adlard Memorial Showcase logo was inspired from a photograph of Steve diving to stop a goal.
(THE 2021 EVENT HAS BEEN CANCELED)

Event Details
SAMS is an IYSA sanctioned pre-season tournament that provides opportunities for your team to compete and build team camaraderie for the upcoming season.
Highlights:
All teams are guaranteed a minimum of 3 games.

Fields are conveniently located near restaurants and hotels.

First and second place bracket champions will receive medals.

All scores posted online.

Tournament merchandise and apparel tent on-site.

Free parking!

Registration deadline July 1, 2021.
Registration Details
Dates:  Wednesday – Saturday, July 28-31, 2021   
Location:  Caldwell, Idaho
Age Groups: U9-U14 boys and girls
Registration Fees:
* U9 and U10 = $550
* U11 and U12 = $600
* U13 and U14 = $650
Please use the link below to register.