2020-2021 Fall Competitive Tryouts – Nov. 7th (Caldwell / Fruitland and Surround area)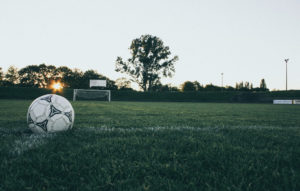 Fall tryouts for our competitive program will be held this year on Nov. 7th. Our intent is to fill vacancies on existing teams and potentially create additional teams in the Caldwell area including those players who missed tryouts, were not selected during the summer tryout, and are not currently signed with other teams.
In addition, this year tryouts will be held to create teams that will be based out of Fruitland and the surrounding area.
Note: This tryout is not required for players who have already signed with Inferno and are on a current team.
Event Details
There is no cost to participate in the tryout.

The event starts at 11 am and 1pm. Please review the schedule below to identify when you should arrive to the tryouts.
In order to ensure all players are able to check in and participate at the start of each session,

please arrive at least 30 minutes

before your start time to check in

. Check in for the event will take place around the Concession stand.
Check in is done through a digital process of scanning a QR code and filling out a form. Please bring a smart phone to use to complete this process.
Players must be invited and accepted on a roster in order to play in the competitive program.
Tryout results will be posted on the website after the event.
Club Volunteers will be at the park to answer questions.

| Birth Year | Time | Team Location |
| --- | --- | --- |
| U15-U18 Boys (born in 2006- 2003) | 1:00pm to 3:00pm | Caldwell |
| U13 Boys (born in 2008-2009) | 1:00pm to 3:00pm | Fruitland |
| U15-U17 Girls (born in 2006-2004) | 11:00am to 1:00pm | Caldwell |
| U17 Girls (born in 2004-2005) | 11:00am to 1:00pm | Fruitland |
| U15 Girls (born in 2006-2007) | 11:00am to 1:00pm | Fruitland |