Thank you parents and players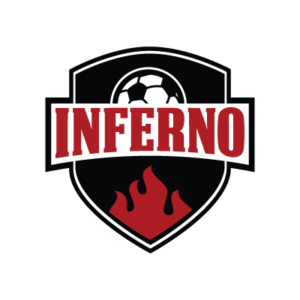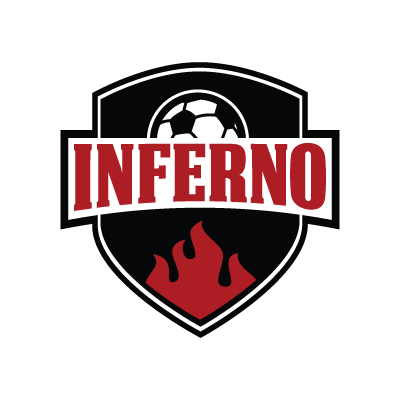 for another great tryout event.
Similar to years past, below you will find the list of teams that have been finalized. Accompanying each team, will be a numbered list corresponding to the players that are being offered a position on the team.  The number will correspond to the bib number your player wore during tryouts. 
NOTE: If you do not see results for you team posted, please check back later as we post results as coaches finalize their rosters.
For those who are being offered a position on a team, you will receive an email including offer details and a registration link. Also, you need to attend the signing night June 10th at Brothers Park from 6:00pm to 8:00pm to meet your coach and receive more information about the coming year.

If you do not see your number below or do not recieve an offer letter within the next week, we regret to inform you that you were not selected for an Inferno team.We do hope you consider participating in our recreational league this Fall and next Spring.
Boys 2012 – Copa
Madrigal
319
514
594
447
536
604
515
404
229
544
548
222
Boys 2012 – Liga
Bean
131
154
221
228
235
259
274
319
345
519
583
Boys 2011 – Copa
Morfin
608
127
527
130
128
574
129
507
565
528
553
Boys 2010/11 – West
Edwards
134
508
509
613
504
523
605
522
596
441
Boys 2010 – Copa
Hughes
610
400
698
125
607
518
516
121
509
134
502
505
Boys 2009 – Copa
Hernandez
185
337
627
343
327
257
450
614
625
589
172
186
567
180
621
350
Boys 2008/09 – West
Rawlinson
394
348
357
189
371
372
362
Boys 2008 – Copa
Escutia
324
626
318
322
194
239
586
415
325
149
167
203
147
308
148
Boys 2008 – Liga
Soto
903
577
305
335
348
538
333
579
541
545
587
602
622
303
Boys 2008
Madrigal
319
323
139
454
445
276
305
444
122
275
543
253
227
277
453
568
171
Boys 2007 – Copa
Harris
691
287
124
376
353
143
680
656
393
311
255
681
216
Boys 2007 – Liga
Escutia
413
264
352
332
357
265
355
690
197
587
648
566
199
196
269
540
347
Boys 2006 – Copa
Hyer
449
564
359
380
271
687
554
674
653
226
168
237
672
285
258
297
Boys 2006 – Liga
DeLeon
379
292
382
270
380
687
631
283
414
653
281
385
260
384
291
369
Boys 2005 – Copa
Nye
298
217
406
261
293
364
661
263
368
363
537
163
370
262
539
641
223
642
611
Boys 2004 – Copa
Porter
645
665
187
195
361
282
666
358
899
667
500
366
328
673
677
Girls 2012 – Copa
Sanchez
200
233
137
344
158
150
209
138
215
251
Girls 2012 – Liga
TBD
234
140
316
160
309
181
542
224
569
141
Girls 2011/12 – Copa
Sanchez
512
574
598
511
612
552
531
506
103
550
601
Girls 2010 – Copa
Rangel
600
521
606
503
126
609
551
529
563
557
530
597
Girls 2010 – Liga
Steele
555
280
514
558
411
595
562
133
560
410
526
534
Girls 2009 – Copa
Jenkins
339
618
320
244
302
314
315
633
650
451
157
652
697
151
307
250
Girls 2008/09 – Liga
Nancolas
578
623
590
321
580
310
532
340
624
145
696
166
326
452
443
254
455
Girls 2008 – Copa
Siegenthaler
556
155
312
630
699
629
593
546
342
304
300
619
330
225
Girls 2007 – Copa
A. Soto
136
192
378
204
640
189
670
360
210
132
639
390
638
208
214
Girls 2006 – Copa
London
584
395
161
188
273
398
675
366
635
646
649
533
394
647
636
693
588
Girls 2005 – Copa
Caceres
658
365
399
372
387
655
232
351
659
660
644
671
362
267
662
644
Girls 2005 – Liga
Jenkins
356
654
676
191
695
299
663
123
122
124
126
127
128
129
130
131
132
133
134
135
136
125
Girls 2003/04 – Copa
Severa
286
615
643
689
692
373
190
375
377
374
688
634
616
389
570
266