2020-2021 Competitive Tryouts – July 20th – 21st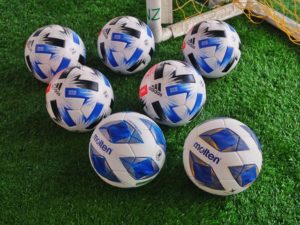 Tryouts for this year's competitive season will be held July 20th & 21st @ Brothers Park. Check in will take place at and around the Concession stand.
The event starts at 5:20 pm, however age groups start at different times. Please review the schedule below to identify when you should arrive to the tryouts.
Due to the large numbers of players trying out, please arrive at least 30 minutes before your start time to check in.
All Competitive players must attend at least one day of tryouts.  We encourage players to attend both days.  This gives us a better chance to evaluate skills. Players will be selected by a committee of coaches.   Players must be invited and accepted on a roster in order to play in the competitive program.
| Birth Year | Time |
| --- | --- |
| U11/U12 (born in 2009-2010) | 5:30pm to 6:30pm |
| U10 (born in 2011) | 6:45pm to 7:45pm |
| U13/U14 (born in 2007-2008) | 6:45pm to 7:45pm |
| U15-U19 (born in 2002-2006) | 8:00pm to 9:00pm |
Registration Options
Online Fall 2020 Registration is OPEN!
Deadline to register for the fall season is July 27, 2020
Register for Tryouts Online
The first step in registering for the competitive program is registering for Tryouts.  Please review the tryout details on our Tryout page found under Events.
Walk-in Registration

Tryout registration is open to walk-in registration the day of tryouts.   Please review the tryout details on our tryout page found under Events.
Signing Night – July 23rd
For those players who are extended an invitation to join one of the many competitive teams, Signing Night will be held July 23rd at Brothers Park from 6:00pm – 8:00pm.
During this event parents and players will be able to meet coaches, board members, and have the opportunity to ask questions about their commitment and the organization.  
For more information regarding registration/uniform fees and commitment, please see the Competitive Program section of our website.